< > C-Light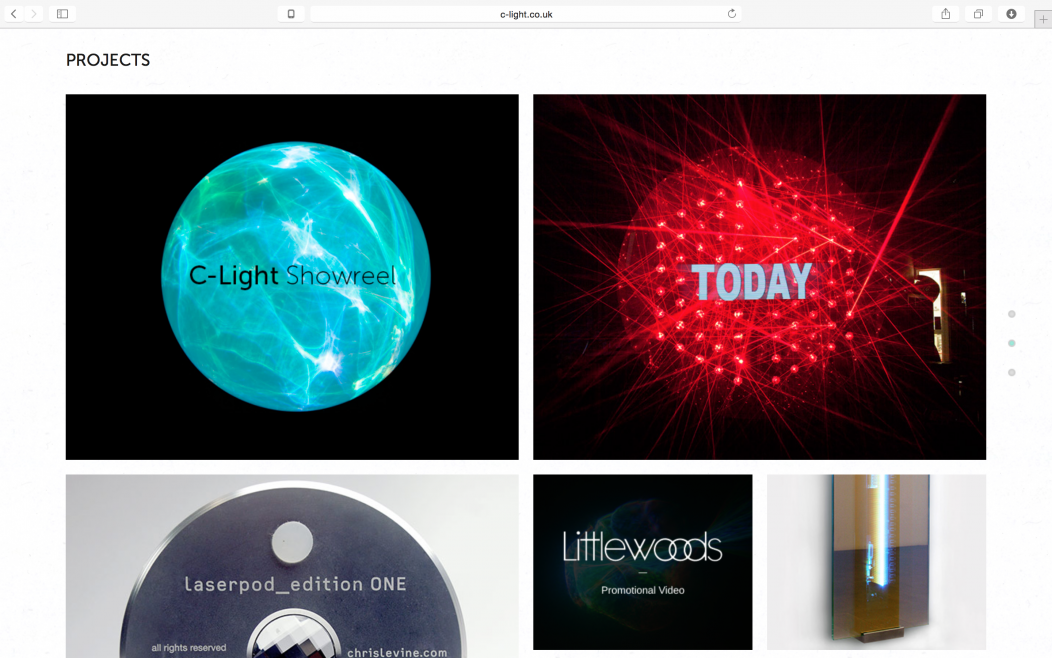 This is a website created for a collaborative enterprise in the modern "1-pager" format.
It focuses on maximum device compatibility by utilizing a very simple main page layout.
That said, there is still a fair amount going on under-the-hood: AJAX loading, deep linking, device sniffing with separate web & mobile templates.