< > Phenomenal People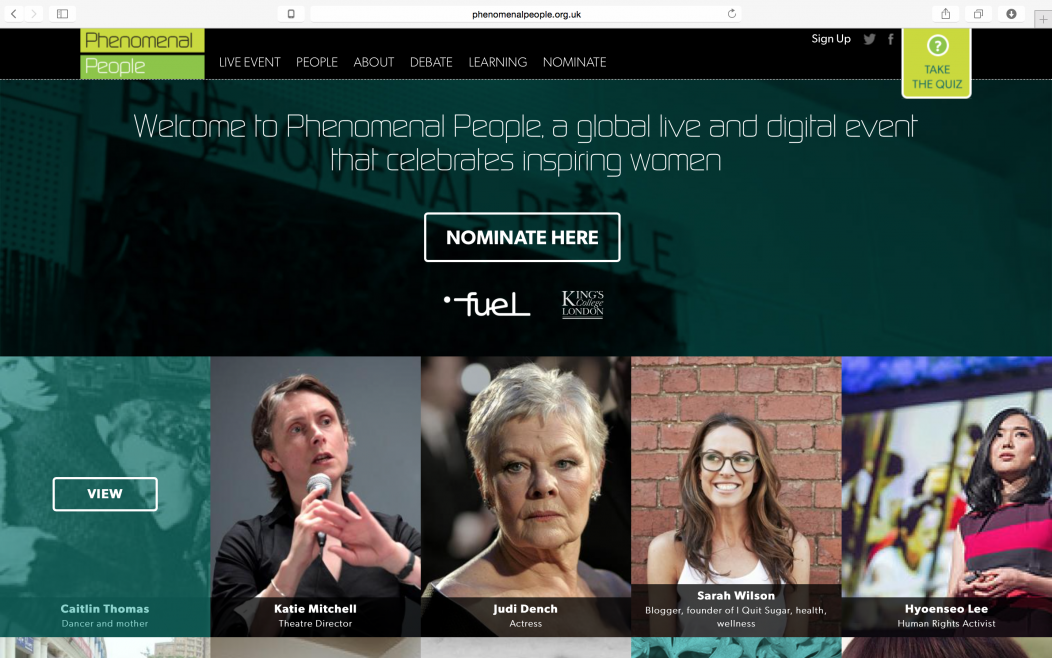 A website we part-developed under contract from Creative Cherry to showcase phenomenal women worldwide.
Relatively straight-forward, mid-grade, responsive website. It includes the ability for front-end users to nominate or submit a person, which was a bit of a fiddle - dealing with things like iPhone image rotation and submission moderation.
Also, a bit of a tight deadline, but we made it!