< > SSSEO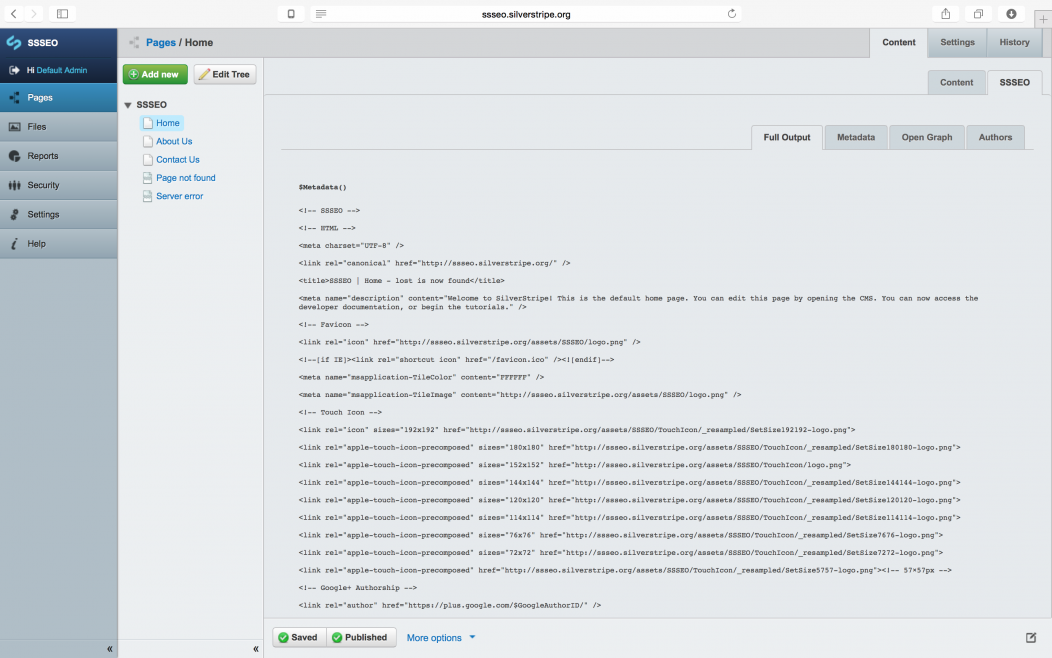 This is a module for use with the SilverStripe v3.1.* framework & CMS
It is meant to provide a comprehensive-as-you-need, and yet not-too-intimidating interface for adding extended metadata to pages, based largely on 18 Meta Tags Every Webpage Should Have in 2013, including some additional enhancements with Favicons and Touch Icons.
Also, a good overview: 5 tips for SEO with Silverstripe 3
Best practises nonsense - check!
Browser compatibility nonsense - check!